Marine measurements
in Hydrophysics and Geophysics

August 11-14, 2018

POI Cape Schultz Marine
Experimental Station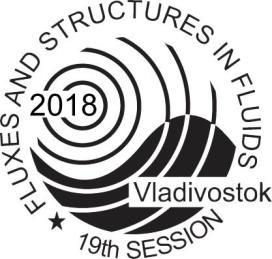 The conference programme will include invited lectures and oral / poster presentations. The conference official language is English.


Dynamic processes in the ocean and atmosphere: from global to microscales.

Waves, vortices, coherent structures, turbulence: transport and accumulation of sub-stances on interfaces.

Effects of oceanic dynamic structures upon hydrochemical and hydrobiological distributions in the ocean.

Impact of physical, chemical and biological effects on formation of spatial structures in fluids.

Analytical, numerical and laboratory modeling of environmental systems and processes.

Conventional and novel instruments.

Environmental and technological applications.

The
PROGRAM
of the Conference can be downloaded here

REGISTRATION
Registration will take place in the POI lobby starting in the morning of August 8, 2018.
FLUXES AND
STRUCTURES IN FLUIDS
INTERNATIONAL CONFERENCE
VLADIVOSTOK, RUSSIA
AUGUST 8-10, 2018